Body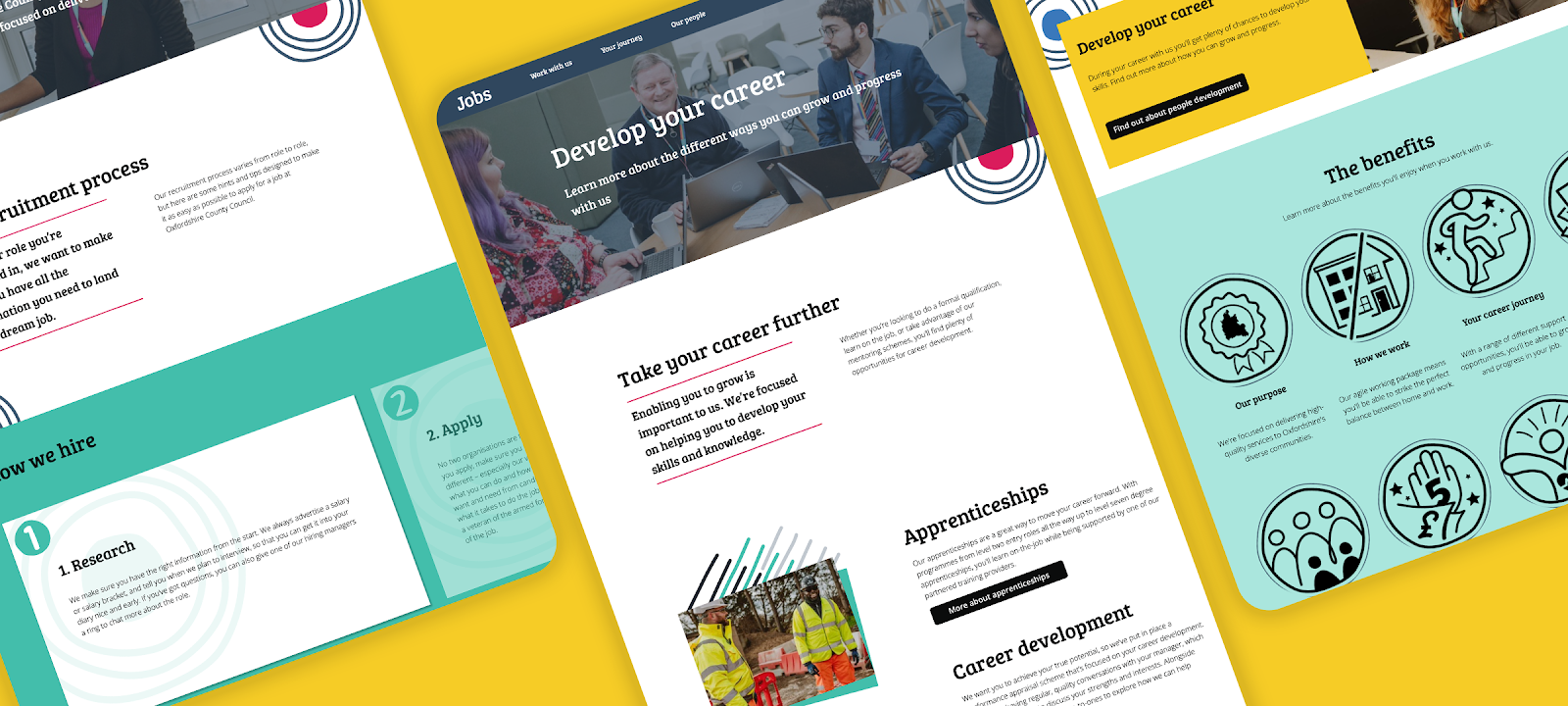 Breathing New Life Into Council Recruitment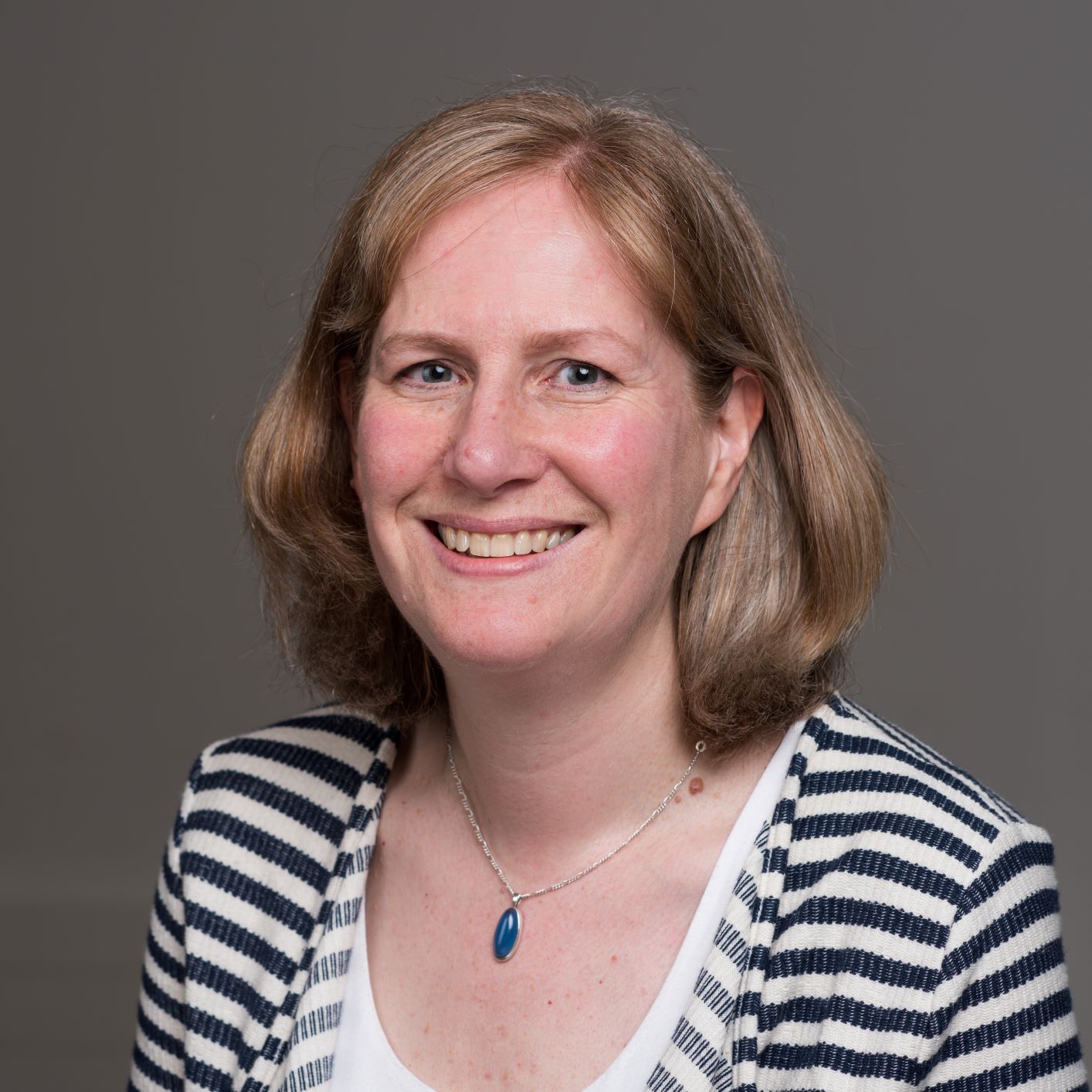 Rohallion's responsiveness and reliability made them a safe pair of hands. They were always there when we needed them, and they gave us full confidence that they'd deliver to our spec and tight timeline. We're now working with them again on a new project.
Susannah Wintersgill
Director, Communications, Strategy and Insight
Oxfordshire County Council
THE CHALLENGE
In March 2023, Oxfordshire County Council (OCC) were seeking proposals from Drupal developers to help reshape their digital offer for recruitment across the council. OCC manages a wide range of services, from social care for adults and children to highway maintenance, libraries and fire & rescue. The council has around 5,000 members of staff.
The task was to create a new OCC careers microsite for the following reasons:
There was no dedicated place online for potential candidates to go to find out more about OCC as an employer
There was inconsistency in the way that service areas within the council promoted themselves, with no real focus on OCC's overall benefits and values
There was no online resource to tell the story of OCC as a brilliant place to work through testimonials from current staff members
The site was a pilot project as part of a broader scope of work for the council - the Digital Presence programme.
Ammba Digital and OCC researched several options in terms of design and development to enable them to overcome constraints with the pre-existing service delivery website.
They were keen to explore new ways of working and for the site to use Drupal, so it could be easily integrated into the council's website infrastructure at a later date.
With a development timeline of just 12 days from start to finish, the decision was made to work with an external agency. OCC's in-house team were already at capacity with business-as-usual tasks and one of the other pilot projects.
THE SOLUTION
The process started with Ammba Digital and OCC evaluating other recruitment sites including Google Careers and Slack. They drew inspiration from the bright designs, the fresh, modern feel and the friendly and informal tone of voice.
There was a clear wish list in place for us to bring this to life, including the following: 
Image-led and mobile-friendly design to showcase current OCC employees

Bite-sized content modules 

Compliance with the latest web content accessibility guidelines 

An SEO strategy based on keyword research 

Functionality to adapt, grow and make continual improvements 
We worked closely with OCC's in-house designer to take their page designs and build them using LocalGov Drupal, which Ammba Digital and OCC hadn't used previously. 
Our use of Marker.io throughout the process made it easy for all parties to see things on the page as we reviewed and tested - this was especially important given the tight turnaround time everyone was committed to. 
Some of the areas above needed extra focus to help achieve the desired outcome and meet expectations. 
Accessibility



The site needed to be more robust than industry accessibility standards. Conversations took place between us and OCC's designer on areas such as screen readers tabbing through navigation and page links, hover-over states and interactive states. This ensured the code interpreted the designs correctly with regard to accessibility.


 
SEO strategy 



The pre-existing site didn't utilise an SEO strategy. Since findability was an important requirement, we ensured things like unique meta titles and descriptions could be entered for each page at the outset using a supplied keyword list.


 
Future-proofing 



The website launched in May 2023, and while some content updates have already been made, more are planned for later in the year. 

The site currently receives an RSS data feed with job listings, and OCC is looking to do more to manipulate the data.




 

Training will be needed for the digital content team once the site transfers to being part of the day-to-day at OCC. 


 

New pages promoting OCC roles in different sectors (from adult social care to customer service) are being added to the site. These pages will be beneficial to promote and measure dedicated recruitment campaigns. 
Technology Used
Image

Image

THE IMPACT
At the time of writing, the site has been live for just over four months. It sits on a subdomain from the main OCC website, and visitor data is tracked via GA4. 
Google Search Console is active, journeys will be created, and UTMs tracked for dedicated recruitment campaigns in the near future. The Google Analytics figures will help to identify what's gone well and opportunities for improvement on new campaigns. 
It's expected that in time, having more sector pages will deliver several benefits, including:
Reducing candidate calls to HR, saving time and money 

Increasing online visibility

Further boosting OCC's reputation as an employer 
Rebecca Bartlett on working with Rohallion
CLIENT FEEDBACK
There's been a positive response from OCC stakeholders who like the look and feel of the new site. The design principles adopted in this pilot are now being rolled out across other sections of the site. 
While the project had a short timeframe and deadline, it was one we were excited about taking on to showcase our Drupal expertise.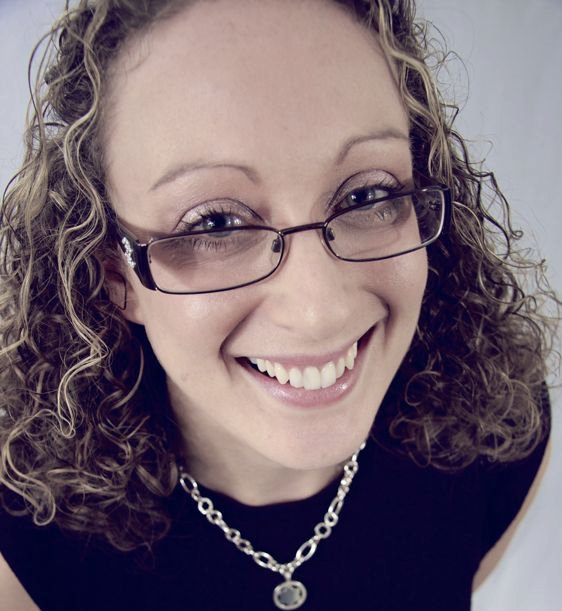 The Rohallion team were brilliant to work with and their communication channels were always open. Our briefing and planning sessions were detailed, and the team were responsive to questions. There was huge expectation for us to show progress towards the end of the Digital Presence pilot project phase, and Rohallion delivered everything in just 12 days.
Rebecca Bartlett
Digital Architect and Director
Ammba Digital
Let's start a project together...
Simply fill in this form with your key details and we'll be in touch.