Body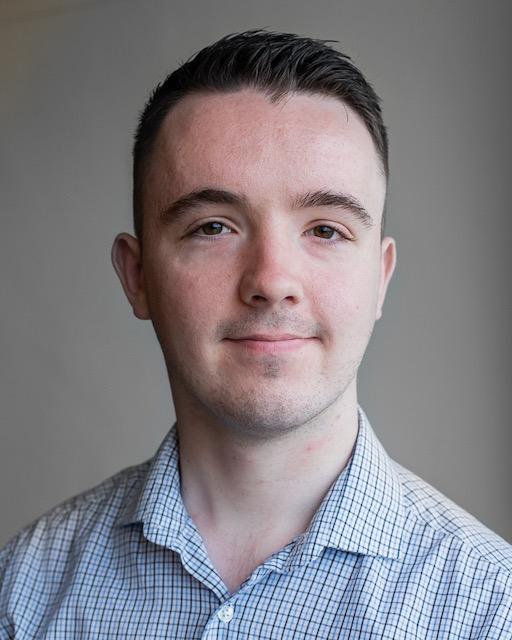 Chris joined Rohallion earlier this year as a full-stack Drupal Engineer. His background includes working in higher education. In his spare time he enjoys combining his web development skills with an interest in artificial intelligence that he developed whilst at Napier University.
WHAT IS THE MOST IMPORTANT PERSONAL ATTRIBUTE THAT YOU BRING TO YOUR JOB?
I'd say my determination to solve problems is the best personal attribute that I bring to my role. I don't like to say "no" when it comes to solving problems. I always like to give it a try! If I'm stuck on a problem at work, it doesn't generally leave my head until I figure it out. Unfortunately this is also a bit of a curse. It wouldn't be the first time that I've been guilty of thinking about how to solve a problem even whilst falling asleep at night.
WHAT KIND OF MUSIC DO YOU LIKE?
Generally, I like most types of music. But I really enjoy rock and heavy metal music. Anything with fast drums and heavily distorted guitar gets me up on my feet quite fast (plus a good vocalist puts the cherry on top). My gateway band to heavier music was Linkin Park and they were really my soundtrack all through high-school. Their mix of hip-hop and heavier music made it very accessible to someone like me who wasn't used to hearing any kinds of screams or yells. From there, I gradually started expanding my horizons into heavier music and all types of genres. People are often surprised how I can go from listening from Johnny Cash or Taylor Swift to then going straight into listening to a heavier band such as Killswitch Engage or Lamb of God.
WHAT SHOW ARE YOU CURRENTLY BINGE-WATCHING?
I'm currently watching a show called "The Responder" on the BBC. It's a show, starring Martin Freeman, about a police officer who gets involved in some mucky business relating to gans and illegal narcotics. The main character (also called Chris) is a UK police officer who is constantly straddling the line between being a good or bad cop. I generally love cop shows (always watching traffic cops / police interceptors) so it's no surprise that this show caught my attention. Plus I think Martin Freeman is brilliant (he was great in Fargo season 1). I'm due to watch the last episode tonight so here's hoping there's a season two!
WHAT'S YOUR IDEA OF A PERFECT DAY?
Anyone who knows me will tell you I'm very chilled and relaxed. I don't generally like to hurry anywhere. So first of all, a good, long, lie in. I've never been a morning person and generally like to laze about for the first few hours of my day. After getting up, I love starting with some unhealthy breakfast food such as bacon rolls and potato scones.
Let's start a project together...
Simply fill in this form with your key details and we'll be in touch.